PIT-Purposeful, Intentional, Teamwork
The Pit - tiny LAND parcel, SURROUNDED BY ORGANIC FARMLAND IN the DRIFTLESS Midwest, WHERE we CONTINUE TO GROW in sustainability and land exploration with no electricity, heat or running water.
Respect/Preserve/learn from the land by endorsing sustainable practices, one action at a time.
2019 progress…
2018, 2 years after purchasing this tiny parcel, gave us plenty of surprises, both pleasant and otherwise. Nature was our constant refuge and we dedicated as much time as we could to the PIT. It was very satisfying to have limited cell service and shelter, as the last two year we used a beach umbrella to protect ourselves from the elements, when we visited.
Having completed the first stage of our project by building steps instead of a road, we are now working on the trail, removing dangerous cattle fencing and cutting overgrown, thorny bushes (wearing proper gear).
Nature - patience's best teacher
2016 was all about brush cleanup. We have learned a great deal about patience from our work and the climate. Without shelter we were limited in the amount of work we could complete at one time as well as the tools we could employ. Having a budget was helpful.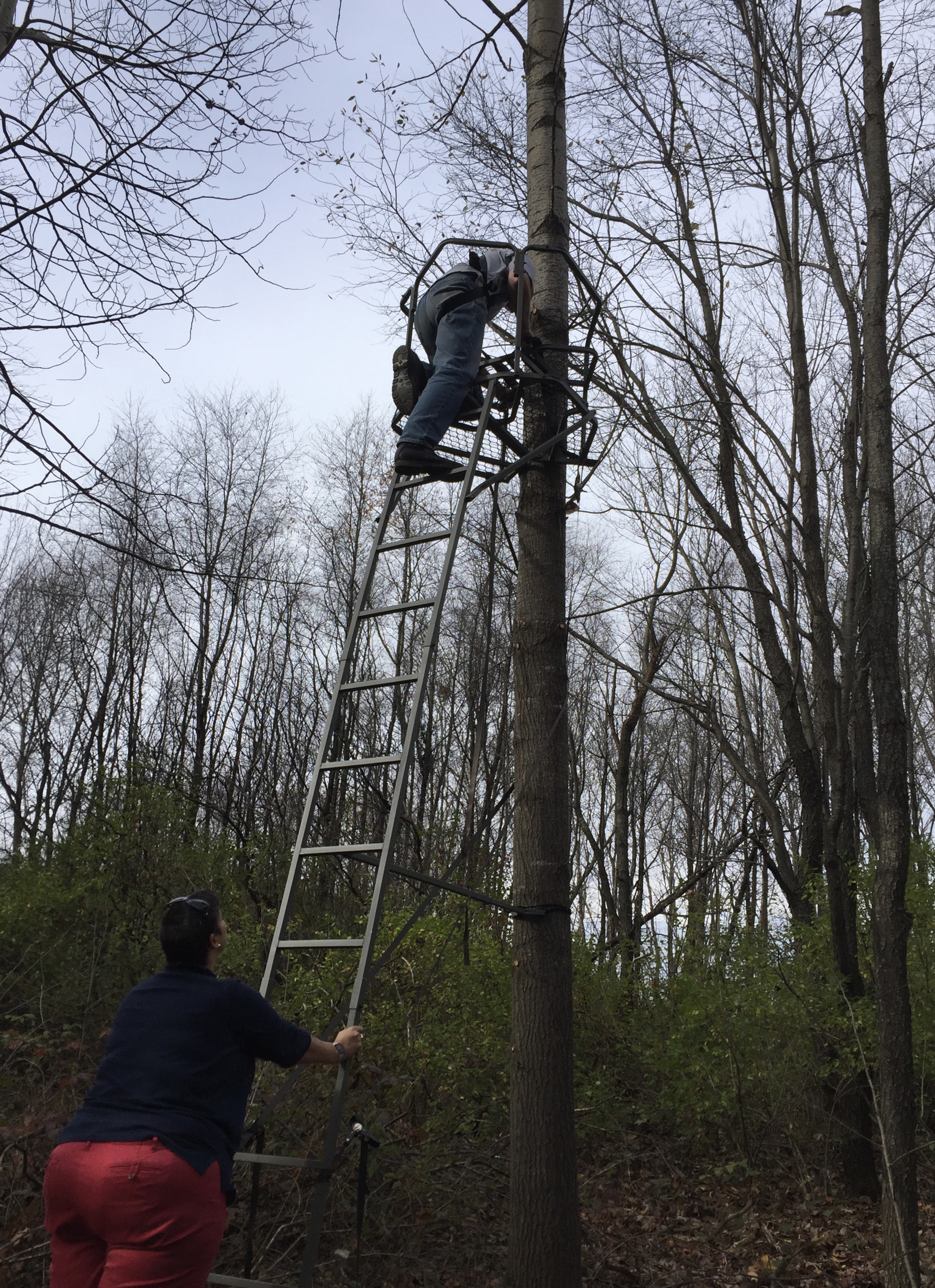 Our first time installing a ladder stand. Perhaps wearing sandals and red pants in the woods was not my best fashion move (2016).